Pycnogenol: An Overview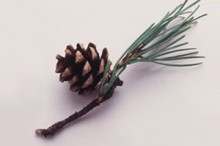 Pycnogenol is a plant extract taken from the bark of a type of pine tree that typically grows in the southwest region of France.  It has been studied for years for its anti-oxidant properties, and protects the cells of the body from free radicals, which can damage cells and eventually lead to cancer and heart disease.  Pycnogenol is one of the few anti-oxidants that can protect brain cells by crossing the blood-brain barrier.
In addition to its anti-oxidant benefits, Pycnogenol reduces lowers blood pressure, eases allergies, boosts the immune system and is useful in combating Attention Deficit Hyperactivity Disorder (ADHD/ADD) in both children and adults.
Pycnogenol contains procyanidins, bioflavonoids, and organic acids that offer numerous natural health benefits.  In addition, the extract has anti-inflammatory and anti-thrombotic properties.  It also strengthens the walls of blood vessels and improves circulation.
All of these characteristics have caused Pycnogenol to be studied as a potential hemorrhoids treatment in recent years.  Since hemorrhoids are essentially the swelling and inflammation of the veins of the rectal and anal areas, it was suspected that pycnogenol's anti-inflammatory properties could help relieve hemorrhoids symptoms and alleviate the discomfort that hemroids sufferers experience.  In addition, it was believed that the anti-thrombotic benefits of Pycnogenol could also help with hemroids where clotting or thrombosis was occurring.
Pycnogenol Study
A recent study on pycnogenol conducted by D. D'Annunzio University in Italy showed promising results when the extract was used for hemroids treatment.  In the study, 84 patients who were dealing with acute episodes of external hemroids were divided into 3 groups.  One group of hemorrhoids sufferers was given 300 mg daily of Pycnogenol in pill form for four days, followed by 150 mg daily for the following three days.  The second group was given the same oral dosage of Pycnogenol but was supplemented with the application to their hemorrhoids of 0.5 percent Pycnogenol topical cream.  The third group of hemroids patients acted as a control group and was given nothing but a placebo.
The results of the study showed that the groups that were treated with the pycnogenol had less bleeding and intense pain with their hemroids than the placebo group.  The pycnogenol also reduced the number of hemroids cases that turned into hospital visits and procedures.  It was also found that those patients in the groups treated with pycnogenol were better able to maintain their daily routines and lost fewer days from work.  Finally, overall hemorrhoids treatments costs were less among the pycnogenol groups than what they had experienced on average in the months previous to treatment with the extract.
Pycnogenol Supplements
Many pharmacies, health food stores and online sources already carry supplements that contain pycnogenol.  This is good news for hemorrhoids sufferers, as it means the extract is easy to obtain, and can even be delivered right to your door.  That is important for those hemroids sufferers who attach a stigma to the condition and would not want to speak to a doctor or pharmacist regarding their condition out of embarrassment.