Introduction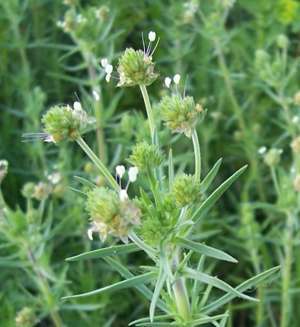 Many hemorrhoid sufferers prefer to use herbal remedies for hemorrhoid treatment, rather than conventional medications or treatments. One popular natural supplement that is frequently used for hemroid treatment is psyllium.
Psyllium Fiber: An Overview
Psyllium fiber comes from the husks of the seeds of a plant called Plantago ovata. It is also known as ispaghula. It can come in many forms, including psyllium husk, psyllium husk powder and psyllium seed.
Psyllium as a Hemorrhoid Treatment
Psyllium contains large amounts of soluble fiber, which makes it desirable as a hemorrhoid treatment. Soluble fiber adds bulk to your stools, making them easier to pass. Since constipation and stools that are dry and difficult to pass can lead to hemroids; psyllium fiber is therefore an effective hemorrhoid treatment.
Diarrhea is another digestive condition which can contribute to hemorrhoids. Adding psyllium fiber to the diet to bulk up stools acts as a hemroid treatment to this underlying condition also.
Other Benefits of Adding Psyllium to Your Diet
Psyllium supplements are not just effective for hemorrhoid treatment. They can help treat and/or prevent other digestive disorders, too.
Because of its high level of soluble fiber, psyllium is a common ingredient in most bulk laxatives. Bulk laxatives can help your overall bowel health, ensuring that you have frequent bowel movements that are easy to pass.
Psyllium also has a cholesterol-lowering effect. It works primarily on total cholesterol and low-density lipoprotein levels. Because of its cholesterol-reducing properties, psyllium is frequently added to breakfast cereals geared toward promoting heart health.
Psyllium is also frequently used by patients taking Orlistat weight-loss therapy. Psyllium can be used to combat the side effects of diarrhea and oily discharge that are common with this therapy.
Related to its use as a hemroid treatment, psyllium supplements can be used to prevent anal fissures or tears. Irritable bowel syndrome, inflammatory bowel disease, constipation and diarrhea are all digestive disorders which can lead to anal fissures. The bulk that the soluble fiber in psyllium adds to the stool helps relieve these conditions and prevents anal fissures from occurring.
Psyllium is also used by patients who will be receiving colonoscopies for diagnostic purposes. Bleeding hemroids often require colonoscopy or endoscopy for proper diagnosis. Psyllium is sometimes used as a laxative treatment if the patient is constipated beforehand.
Conclusion
Psyllium fiber is a good way to improve your overall bowel and digestive health, and those characteristics make it an effective hemroid treatment. Since digestive disorders and constipation especially contribute to hemroids, anything that alleviates those conditions helps prevent hemorrhoids and acts as an effective hemroid treatment for the symptoms of hemroids.