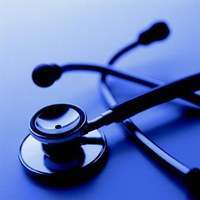 A new hemorrhoids treatment drug which is said to be just as effective as existing hemroids drugs on the market today is in clinical trials in Cuba. Results of the study so far indicate that the drug, manufactured in suppository form, has proven satisfactory in reducing acute hemorrhoid symptoms almost immediately.
The first phase of the study has been ongoing in 15 hospitals spread across 10 different Cuban provinces. Volunteers who participated in the clinical trials, called "Theresa-3" (Treatment of hemorrhoidal crisis with recombinant streptokinase suppositories), reported that itching, burning, pain, redness and discharge of their hemroids all disappeared within 24 hours of beginning the treatment.
The drug, administered in suppository form, is said to be just as effective as other hemorrhoids medications, at a lesser cost. The recovery time for the hemroids sufferer is relatively short compared to other treatment methods and he or she can return to normal daily activities more quickly. The suppositories are less expensive when you compare them to the comparable hemorrhoids treatments of hemorrhoid ointments, decongestion drugs, anti-inflammatory medications and Sitz baths.
Cuba is hoping that the discovery of the drug will mean less reliance on imported methods of hemroids treatments, even while it is marketed as a hemroids treatment outside the country. Since it is estimated that over half of the world's population over the age of 50 will experience hemorrhoids at some point, the drug's efficacy can potentially have far-reaching effects.
The study for the new drug has been sponsored by the Center for Genetic Engineering and Biotechnology of Cuba (CIGB). The Center is primarily focused on vaccine research and production.
It also has had success in the study of genetic engineering in plants and animals. One of CIBB's first success stories was the cloning and expression of genes in E coli and yeast. It is also known for successfully diagnosing viruses by hybridization techniques. The Center employs over 700 scientists, researchers and engineers.